Empowering. Fast. WebXR.
Build highly optimized web-based XR apps that run on any device.
Deploy once to any device.
Web-based XR is fast to build, easy to deploy and update, frictionless to access and runs on any device with a browser.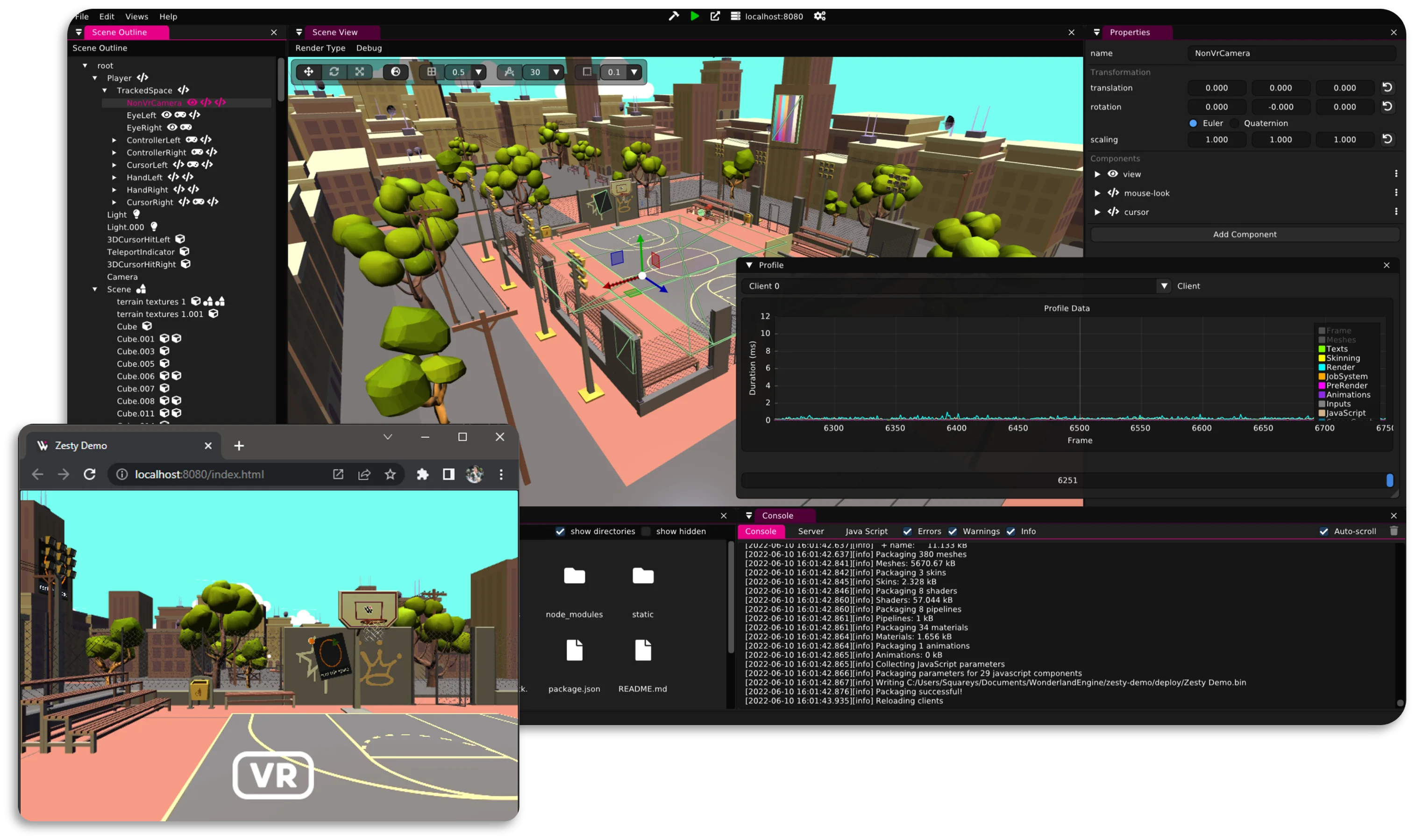 Cross-device, cross-XR
Web-based XR apps built with Wonderland Engine run on any device.
From VR to AR, PC and mobile: if there is a browser, your app supports it.
READ MORE »
Build faster
Package your project in < 1 second and instantly launch your project to your device.
Wonderland Editor optimizes assets and reloads on code changes.
READ MORE »
Hyper-optimized
Wonderland Engine is optimized for the performance characteristics of the web.
We empower you to get more done and spend less time optimizing.
READ MORE »
Start building
your WebXR App
now.
Whether game developer, designer, artist or visionary.